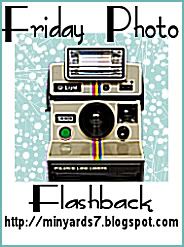 Hello everyone. I could not find any picture last Christmas but I still wanted to share some pictures many years ago. When I finished my Bachelor's Degree in the Phil. in 1992. Our graduation was held in the football field because there were a lot of students from different departments have joined us. Before it was only known as West Negros College but few years ago it was placed to a higher level and became a university. Those were exciting years of my life.
I missed those years – I joined a lot of activities and became a member of the choir inside the campus known as Glee Club. I was a scholar that time so my parents didn't bother to pay any cents. I really enjoyed those years of my life. Those years trained me to be what I am now. I was trained to become a choir trainer as well as choir conducting. We even joined the national contest in Manila and won second place. We went to different places just to sing and doing a lot of concerts here and there. That's where my hubby find me. He was attracted to me because I was singing in one of our concerts. That's another story anyway,lol! I will be sharing more next time.
You can visit More Than Words with Alicia for more Friday Photoflashback.

http://feeds.feedburner.com/sarahg26/fetz