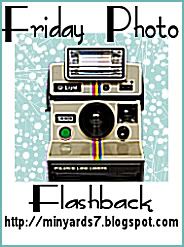 This happened in 2007 when we're invited to see the beauty of Genting Highlands in Malaysia. Hubby forced me to ride this fast rail, I forgot the name of it, we're out of the real world, everything here was fantasy, we're in the fantasy world for 3days. We had lots of fun - we're blessed by friends because everything was provided. We were blessed when we started to follow and obey the Lord's plan for us. We had tasted how great our God is.
Alicia of
Friday Photoflashback
has more to share. Thanks Alicia.