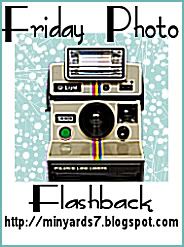 I'm featuring AJ, my son who turned 7 last Wednesday. He had a lot of fun during his birthday. I could not imagine how time flies, soooo fast. In the first picture he was only 7 months and now look at him, he has grown a lot, did a lot of things and ate a lot too, lol! He's an active boy and loves to have a new adventure.
More
Friday Photoflashback
with Alicia. It's fun seeing the old, old photos. Come and join.