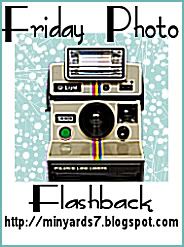 I love to cook. Everytime we have visitors or friends. I would love to cook for them. In 2007, we're already in Thailand, we had visitors and I prepared something for them. I cooked Tom Yam Kung and spicy Steamed fish. Hubby was helping me prepared something but most of the time giving me a smile and making my day bright as always, lol!
You can see more
Photoflashback Friday
with Alicia. Come on you still have time like me, hehe!